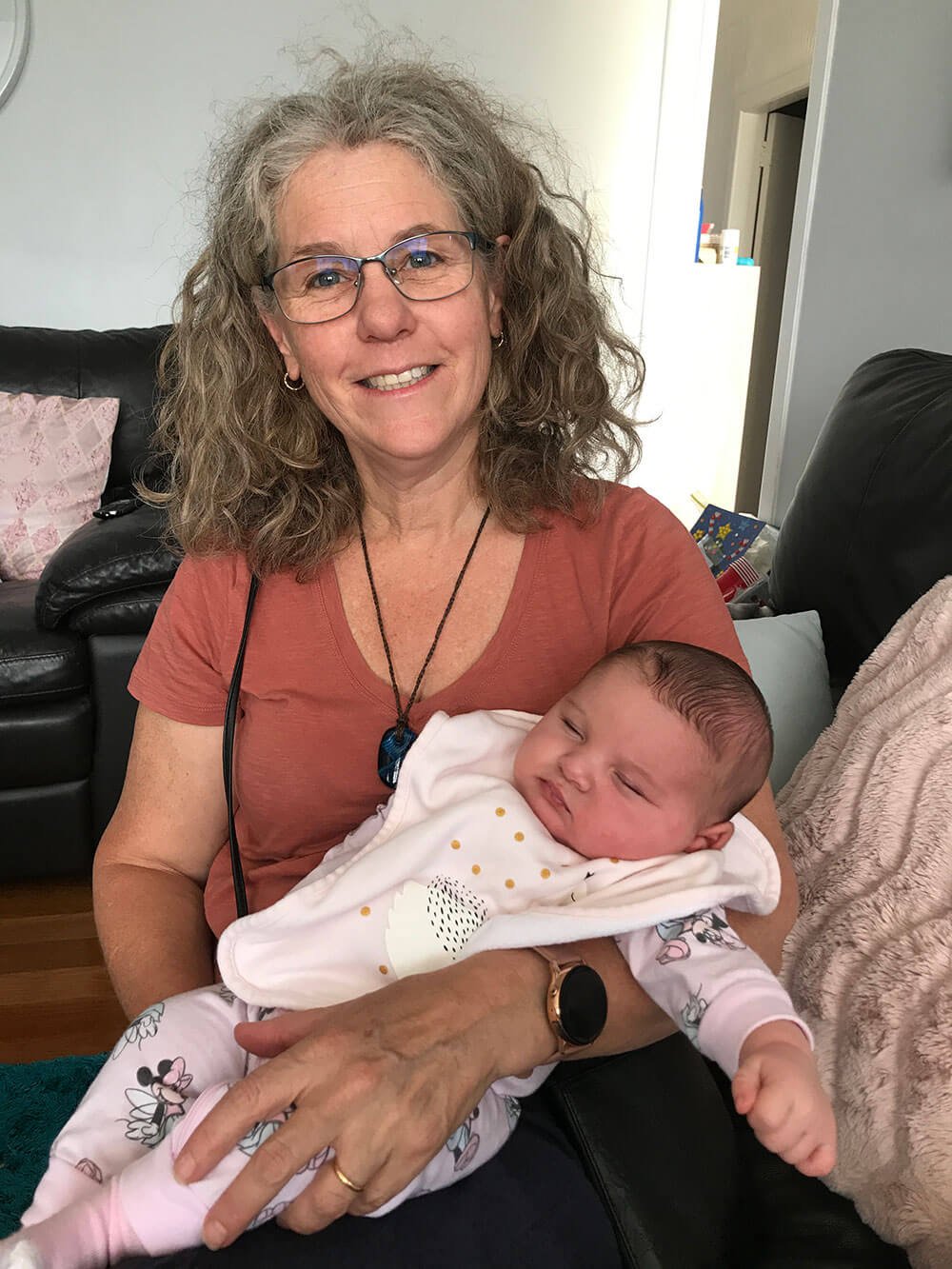 Hi,
I'm Sarah Blackman.  I originally trained and worked as a registered nurse before going on to complete my midwifery training back in 1993.  Before I had my family, (3 beautiful daughters) I worked as an independent midwife providing continuity of care to women/families throughout their pregnancy, labour/birth and postnatally to 6wks.
Since becoming a mother in 1999 (which has been my greatest and most rewarding experience in life) I had been working as a midwife at Waitakere Hospital which better suited my young family.
In 2014 I decided that the time was right for me to again offer continuity of care to women as a Lead Maternity Carer.  I love being a midwife and feel very privileged to be part of such a special time in a woman/and her family's life. I believe that childbirth is a normal and natural event in life and fully appreciate that every woman is unique in their childbirth experience. I understand the unpredictability of childbirth and all the decisions and choices that women face.  After being a hospital midwife for many years I strongly believe that women who require medical intervention in their pregnancy or birth deserve the same support and admiration as women who don't and to still feel empowered by their birth experience. 
Contact us now to get your booking done on available dates.
As a midwife, I believe that safety of mother and baby are paramount to my practice and I am committed to working in partnership with every woman/family that I care for.  A partnership based on mutual respect, good communication and trust. I listen, encourage, support and help to provide you with the information you need to make the right choices for you and your family.  If there are any concerns along the way in your pregnancy, labour or after baby arrives, I will always make the appropriate referrals to the necessary health professionals and will endeavour to be a strong advocate for you and help you to feel empowered at every step.  With over 27yrs experience as a midwife, I am happy to provide care for all types of births.  I am happy to look after women who have had previous caesarian sections or are planning an elective caesarian section with their current pregnancy.  I look forward to meeting you and your family and would love to look after you and your baby as you begin your journey to parenthood or add another addition to your growing family.